What Should I Do After a Car Accident?
Posted on Wednesday, June 22nd, 2022 at 9:01 am
Being involved in a serious car accident is frightening. There is a rush of adrenaline that takes over, and it can be hard to think clearly and rationally about the situation you now find yourself in.
In any type of car accident, there are important steps you must take. Some are required by California law, and some are important to take because they can help strengthen your case later if you pursue an insurance or legal claim against another driver.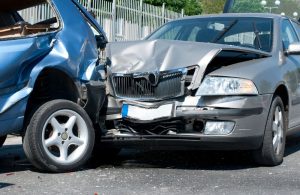 If you've been involved in a serious auto accident call Tiemann Law Firm at (916) 999-9000, or reach out to us online.
Here are the steps you should take next:
Call 911
If you or anyone else at the scene is seriously injured, you need to get medical treatment immediately. Call 911 and make sure medical services and law enforcement are on their way to help.
Even if the accident is minor and you don't immediately go to the hospital, make sure you get checked out by a physician promptly. Some auto accident injuries, including certain traumatic brain injuries and spinal cord injuries, can take time for symptoms to manifest.
Report the Accident
CA law states that the driver of any vehicle involved in an accident with crash victims, injuries or wrongful death must, within 24 hours, make a written report of the accident to the California Highway Patrol or the local police department
Also, calling law enforcement when you've been involved in an auto accident is important because the investigation and subsequent police report can be very important when trying to establish fault and liability for most motor vehicle accidents.
Collect Information
If you are able, make sure that you collect information from everyone at the scene of the accident, including the other driver, other auto accident victims, and any third-party witnesses.
You will want to make sure you have the driver's name, address, insurance information, phone number, driver's license number, and license plate number. All of this information should be kept safe and given to your Sacramento car accident lawyer.
Document Everything
Again, if you are physically able, make sure that you take photos of the accident, the damage to both cars, debris, tire marks on the road, and any other pertinent information about the scene.
Try to make notes of what happened immediately before the accident while the details are still fresh in your mind. This information will help your case and car accident lawyers.
Contact Your Insurance Provider
Contact your insurance provider to let them know you've been involved in an accident. Give them the facts only and do not admit anything.
Contact the California DMV
California law stipulates that drivers involved in a car accident case that results in injuries, a death, or property damage of more than $1,000 must report the accident to the California DMV.
Drivers have ten days from the date of the accident to complete the Traffic Accident Report and turn it in to the DMV. Failing to report your Sacramento car accident can result in serious penalties.
Do not go on Social Media
It can be tempting to get people on your side but resist the urge to take to social media after your Sacramento car accident
Your best bet is to stay quiet; that way, an attorney or insurance adjuster can't use your own statements against you or twist them to make you seem like the one at fault.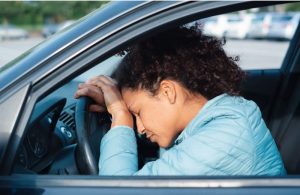 Contact an Attorney
Contacting a Sacramento car accident attorney right away means that you have someone on your side who can help with the investigation, gather evidence, talk to your insurance company, and support you through the difficult process of getting compensated fairly for your injuries.
Let an attorney shoulder some of this burden so you can focus on what matters, you and your family. If you're facing an accident claim and need legal representation in Sacramento County, or the surrounding areas, don't hesitate to call us at (916) 999-9000 (toll-free: (800) 712-2000), or contact us online for a free consultation.