Posted on Tuesday, August 16th, 2022 at 12:24 pm
Today's vehicles come with many sophisticated safety features. From lane assist, backup cameras, to sensors that detect when you are getting too close to the car in front of you and automatically decrease your speed. However, despite all of this technology, people still get hurt in car accidents. Injuries can range from minor bruises and cuts to severe brain injuries and paralysis. However, the most common injury of all that accident victims suffer is whiplash.
Recognizing the Signs of Whiplash
When a car sustains a sudden and intense impact—either crashing into another vehicle or a stationary object—it results in the head of the driver and passengers being thrust in a backward-forward motion. This extreme motion causes the neck to overextend and can lead to damage to the soft tissues and even potential tears. Whiplash, depending on its severity, can have several different symptoms, including:
Pain or stiffness in the neck
Decreased range of motion
Dizziness
Headaches
Pain or tenderness shoulders, arms, and/or upper back
How Serious is Whiplash?
That depends on the degree of trauma and how severe the accident's impact was. Whiplash injuries can range from minor pain to severe headaches, traumatic brain injury, and long-term disability. Severe whiplash can also cause your brain to hit up against the inside of your skull. Any of the following symptoms may indicate a brain injury after whiplash: blurred vision, slurred speech, ringing in the ears, loss of coordination, mood swings, and memory loss.
It's important to seek medical attention immediately after an accident. Some symptoms associated with whiplash and brain injury may not show up immediately. Return to the doctor if new symptoms occur, especially the ones mentioned above. Detailed medical records will be important in helping you receive the damages you are entitled to for your injuries.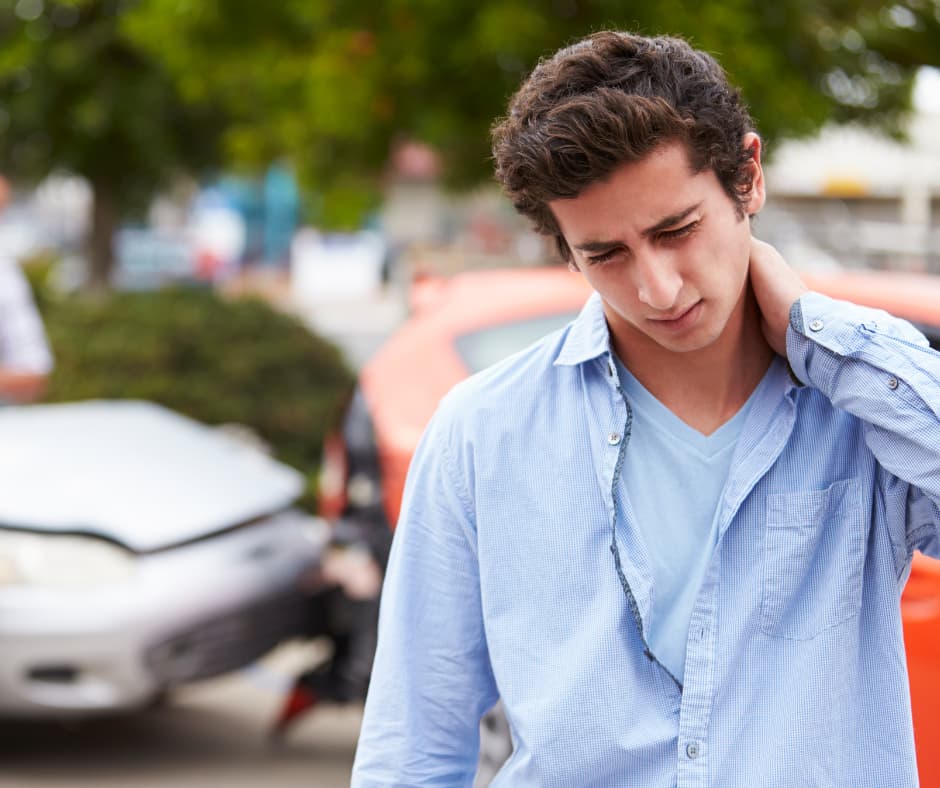 Have you or a loved one been a victim of a DUI, car, truck, motorcycle accident, dog attack, or a slip and fall incident? If so, Tiemann Law Firm can help. Our experienced personal injury attorneys will fight for the compensation you deserve. Contact us today for a free, same-day consultation by calling: (916) 999-9000 or toll-free: (800) 712-2000.