Surprising Facts about Bicycle Accidents
Posted on Thursday, June 15th, 2023 at 7:32 am
The greatest number of bicycle accidents happen during the summer months. This may not be particularly surprising since school is out, the weather is good, and many people have more time for leisure activities at this time. But here are some facts you may not know:
Los Angeles, New York, and Houston are the three U.S. cities reporting the highest number of biking accident fatalities.
Only 27% of bike accidents occur at intersections. Although often thought of as the most common scene and cause of bike accidents, it turns out that other factors, such as dooring, speeding, distracted driving, and riding too close to a lane, play an even greater role.
The most at-risk groups for bike accidents are 15–24-year-olds and people ages 45 and up.
21% of bike fatalities who were 16 years or older tested positive for alcohol.
Over 50% of head injuries to bikers could be prevented by wearing a helmet.
In CA, helmet use is mandatory for cyclists under 18. Because California is a "comparative negligence" state, not wearing a helmet–even if not legally required——can be used against an accident victim to place some of the blame on the cyclist and reduce the amount of damages awarded.
If you're involved in a bicycle accident, the case may not be as cut and dried as expected. Just as in a car accident, it's essential to seek medical treatment for injuries and collect all contact info of those involved, including witnesses and evidence from the crash scene. It's also highly recommended that you speak with an experienced attorney before negotiating with an insurance company or making any definitive decisions regarding your case. Our legal experts are well-versed in bicycle accident law and can help you get the maximum compensation you are entitled to.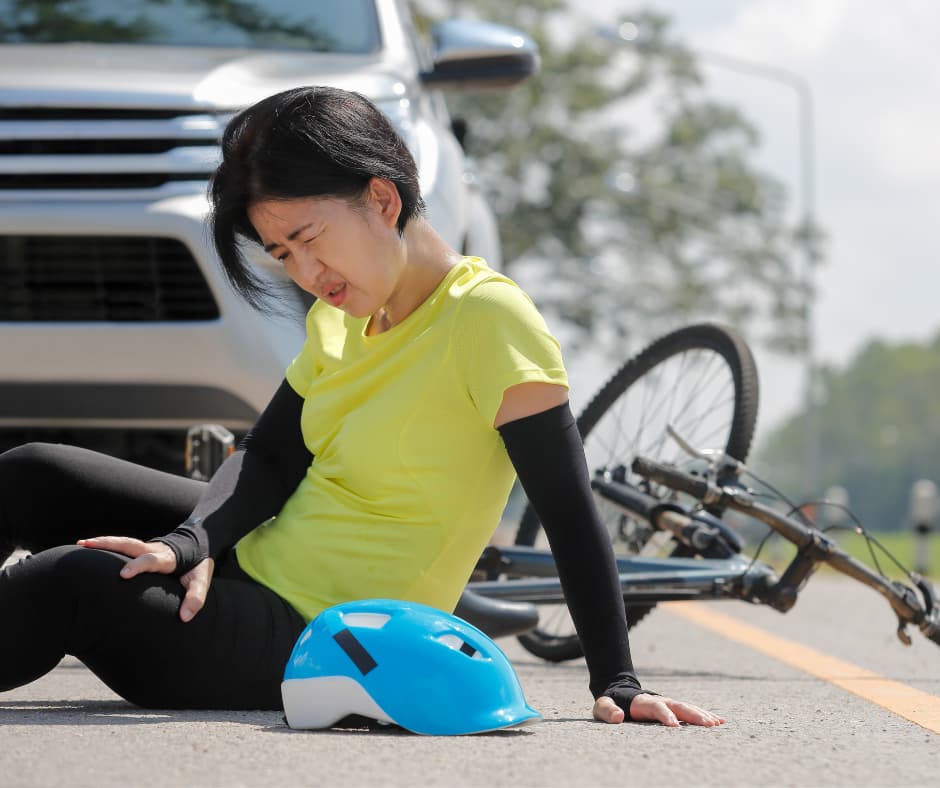 Have you or a loved one been a victim of a bicycle accident? If so, Tiemann Law Firm can help. Our experienced Sacramento bicycle accident attorneys will fight for the compensation you deserve. Contact us today for a free, same-day consultation by calling: (916) 999-9000 or toll-free: (800) 712-2000.