Summertime Means More Distractions on the Road
Posted on Wednesday, June 7th, 2023 at 11:29 am
School will soon be out, so more teen drivers will be on the road. California has several restrictions in place aimed at helping reduce distractions for teen drivers. During the first 12 months after getting a license, a minor driver may not:
Transport passengers under the age of 20 unless accompanied by a licensed parent or another driver over the age of 25
Use a cell phone or any communication device—including hands-free devices—while driving
However, teens are not the only distracted drivers on the road. Recent studies indicate that older drivers take their eyes off the road for longer periods of time than younger ones when trying to fiddle with some of the high-tech features of newer cars. Add to this the number of tourists and vacation travelers trying to find their way to some of our outstanding attractions and the general carefree mindset summer brings, and you can see how the distractions while driving can quickly multiply at this time of the year.
Distracted Driving Accidents are Devastating
A car accident is likely to occur when drivers are not focused on the road and the drivers around them for any reason. Unfortunately, these accidents can be particularly severe because the driver does not see a change in circumstances on the road, and so has no time to react or take evasive action leading to a crash with maximum impact.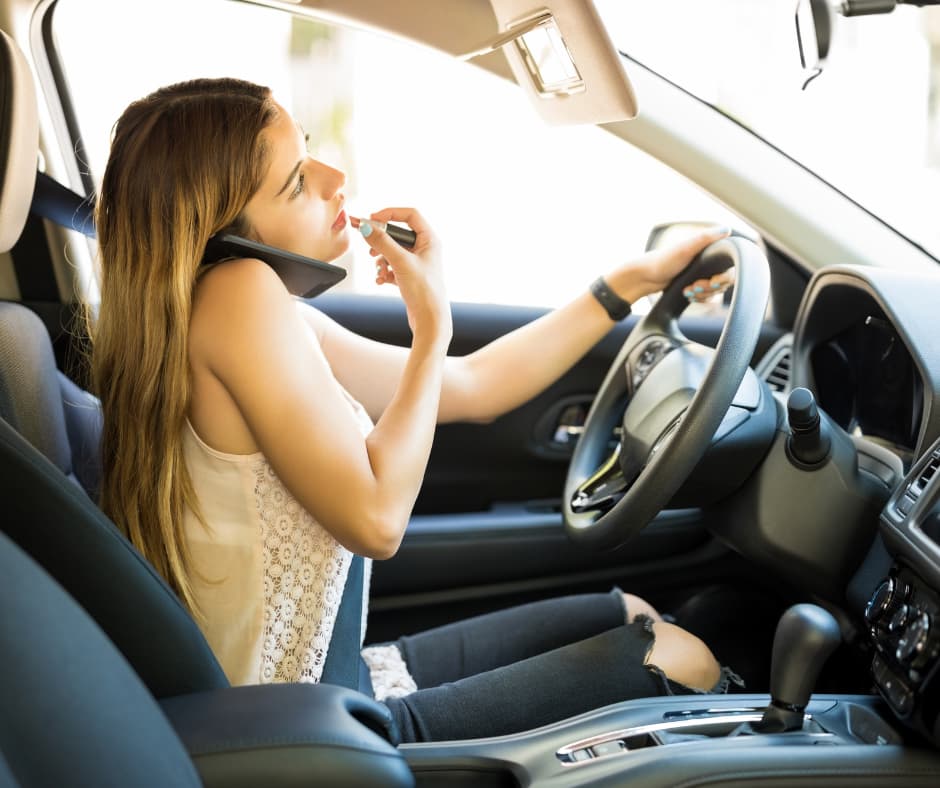 Distracted driving accidents can cause unexpected short and long-term hardships, both physically and financially. If you've been involved in an accident caused by a distracted driver, one of your first calls after getting the medical attention you need should be to an experienced attorney. Our lawyers can help you evaluate your needs and options for getting the maximum compensation you're entitled to and take over the burden of navigating our complex legal system.
Have you or a loved one been a victim of a DUI, car, truck, motorcycle accident, dog attack, or slip and fall incident? If so, Tiemann Law Firm can help. Our experienced personal injury attorneys will fight for the compensation you deserve. Contact us today for a free, same-day consultation by calling: (916) 999-9000 or toll-free: (800) 712-2000.