Myths about Motorcycle Accident Cases
Posted on Wednesday, May 3rd, 2023 at 11:57 am
If you've suffered injuries in a motorcycle accident caused by negligence on the part of an automobile driver, you're entitled to financial damages to cover the many expenses and losses you'll likely be facing now and in the future. It may surprise you to learn, however, that collecting those damages may have some complications you didn't anticipate. Below are some myths about motorcycle accident claims you may face:
MYTH: Motorcyclists are reckless daredevils.
TRUTH: In reality, most motorcyclists are aware of the severity of an accident that will most likely occur if a 500-pound bike tangles with a 3,000-pound car and they are extremely careful drivers as a result. While the stereotypical image of a motorcycle rider may play well in Hollywood, it has no place in a personal injury case. Our attorneys have worked on these types of cases many times, and know how to effectively challenge false assumptions and prevent them from impacting your case.
MYTH: Claiming they "didn't see you" absolves a driver of responsibility in a motorcycle accident.
TRUTH: Drivers are responsible for knowing what's going on around them and taking appropriate care on the road. Common causes of motorcycle accidents include:
Failure to check blind spots.
Left hand turn collisions.
Lane changes
Dooring
In each of these situations, the driver is responsible for looking, using their mirrors, and checking all blind spots before making a move.
MYTH: If lane splitting was involved the motorcycle driver is automatically at fault.
TRUTH: Lane splitting is legal in the state of California, and therefore is not an automatic determinate of blame in a motorcycle accident.
MYTH: The only compensation you're entitled to is for expenses that you can document.
TRUTH: The state of California allows accident victims to pursue damages for "pain and suffering." Being in an accident is a traumatic experience that can cause mental anguish, disfigurement, disability, loss of companionship and other non-economic damages. An experienced attorney can help calculate a fair settlement for your situation and then build a strong case to ensure you get the compensation you deserve.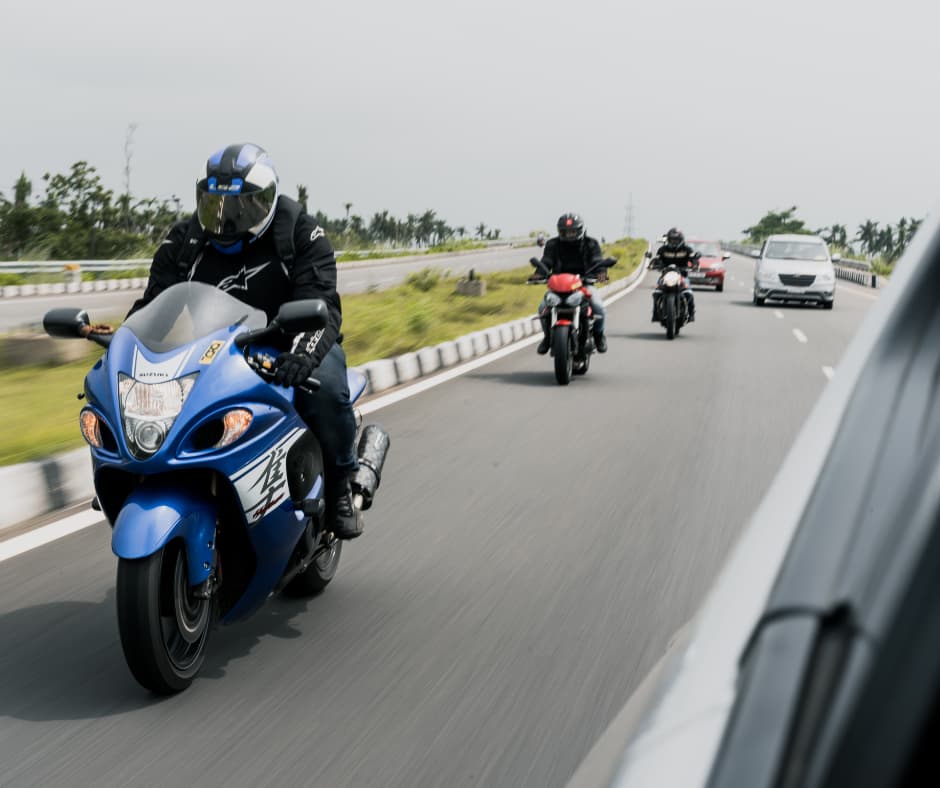 Have you or a loved one been a victim of a motorcycle accident? If so, Tiemann Law Firm can help. Our experienced personal injury attorneys will fight for the compensation you deserve. Contact us today for a free, same-day consultation by calling: (916) 999-9000 or toll-free: (800) 712-2000.