Posted on Friday, December 10th, 2021 at 6:39 pm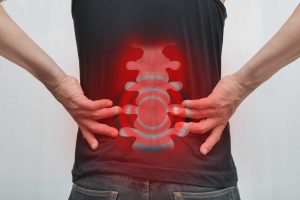 Spinal cord injuries can be caused by a car or bike accident, a medical error, a construction accident, or in many other ways. The effects of such an injury are often permanent and life-altering. The medical expenses for treatment and rehabilitation can seem impossible to repay. If your injury was caused by someone else's negligence, you may be owed compensation for your injuries.
When you file a personal injury claim or lawsuit to recover compensation, the insurance company and their attorneys will try everything in their power to avoid paying you. This could include showing that you were actually at fault for the accident, claiming that your injury was partially related to a preexisting condition, or downplaying the ways the injury has affected your life in order to pay you a smaller settlement. If you have pressing questions about your case, don't hesitate to contact us today.
Here are five ways to prove your spinal cord injury:
Stay organized
In the aftermath of a spinal cord injury, things can feel quite chaotic. You may find yourself struggling to stay on top of medical appointments and keep your medical records and bills organized, but all of this is essential to building a strong claim.
You will need to provide detailed medical records to your attorney as they gather evidence. A simple way to make this easier is by having your medical providers' names and phone numbers organized in one place and knowing your password to access online health portals. If this feels overwhelming or is not possible due to the nature of your injuries, you can ask a friend or family member to help you keep track of this information.
Keep your medical appointments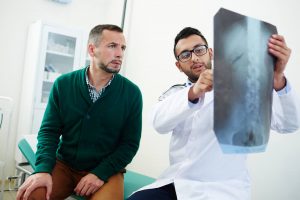 As you follow the care plans given to you by your doctors and keep scheduled appointments, not only will you recover better, but you will also build a paper trail that will be convincing proof to the insurance company. When you make medical care a priority, you demonstrate to the insurance company that the injury is truly severe, and you are committed to following through with all recommended treatment.
Tell your doctors everything
Spinal cord injuries can have many physical and psychological symptoms. Some of them are obvious and immediate, like loss of movement or paralysis, and loss of bladder or bowel control. Others may not be noticeable right away and can even develop over time, including spasms, changes in sexual function, lower muscle tone, and lower bone density. People who suffer a spinal cord injury are also at high risk of depression.
It is crucial that you tell your doctors each and every new symptom you experience, even if you aren't sure it is related to the spinal cord injury. You should also mention all preexisting medical conditions so your records are accurate. Detailed medical records will help justify your medical costs, thus increasing the value of your claim.
Know the statute of limitations for your case
You have a limited amount of time to file a personal injury claim. For example, in California, you have two years following a car accident to file a personal injury claim. The statute of limitations may be different in other scenarios. Your attorney will help you meet all applicable deadlines for your case.
Have an experienced spinal cord injury attorney on your side
Since spinal cord injuries are so serious and complicated, it is crucial you have an attorney with experience handling spinal cord injury cases on your side. A skilled lawyer will make a thorough assessment of your economic and non-economic damages to help you pursue the full amount of compensation possible.
An experienced attorney will gather thorough evidence and may utilize expert witnesses in medicine, the laws of physics, or other relevant areas to analyze medical records, crash models, and other details of the accident and injury. Their insight will shed light on how the injury occurred, who is at fault, and the severity and scope of the damage.
Contact a Sacramento Spinal Cord Injury Lawyer Today
If you have suffered a spinal cord injury due to someone else's negligence, the Sacramento personal injury attorneys of Tiemann Law Firm can help you pursue the compensation you are owed. Our attorneys are compassionate and responsive, and we will fight as hard as we can to hold the responsible party financially accountable for your injuries and suffering. Our firm strives to be the best personal injury firm in the Sacramento area, and we have the results to prove it.
We provide our services on a contingency fee basis, which means you won't need to worry about paying us anything until we have successfully won your case. Contact us today at (916) 999-9000 for a free consultation.