Posted on Tuesday, June 21st, 2022 at 1:16 pm
You're driving along when suddenly, the motorcycle in front of you begins to veer back and forth and then completely loses control, causing you to take evasive actions quickly. Although motorcyclists have less protection than those riding in a car, their actions can cause an accident with serious injuries to the drivers around them.
California has the most motorcycles registered of any state in the U.S. It stands to reason that we also have a high number of accidents involving motorcycles. National statistics, however, highlight the deadly combination of drinking alcohol and riding. Consider the following figures provided by the National Highway Traffic Safety Administration (NHTSA):
In 2019, 29% of motorcyclists involved in fatal accidents were driving under the influence. That's the highest rate of alcohol disability of all drivers on the road. For drivers of cars, it was 20%, light trucks, 19% and heavy trucks 2%.
In 2019 motorcyclists involved in fatal nighttime accidents were nearly three times more likely to consume alcohol than those killed in daytime accidents.
42% of motorcyclists who died as a result of a single-vehicle accident in 2019 were alcoholics.
Get Help After an Accident
If you or a loved one has sustained an injury in an accident caused by a negligent motorcycle driver, you are probably overwhelmed and wondering what your next steps should be. Before talking to an insurance company, we advise that you consult with an attorney. Our experienced lawyers are very familiar with conducting accident investigations and the tactics insurance companies may use to reduce the amount of compensation awarded to you. California's motorcycle laws also require drivers to be licensed and wear a helmet.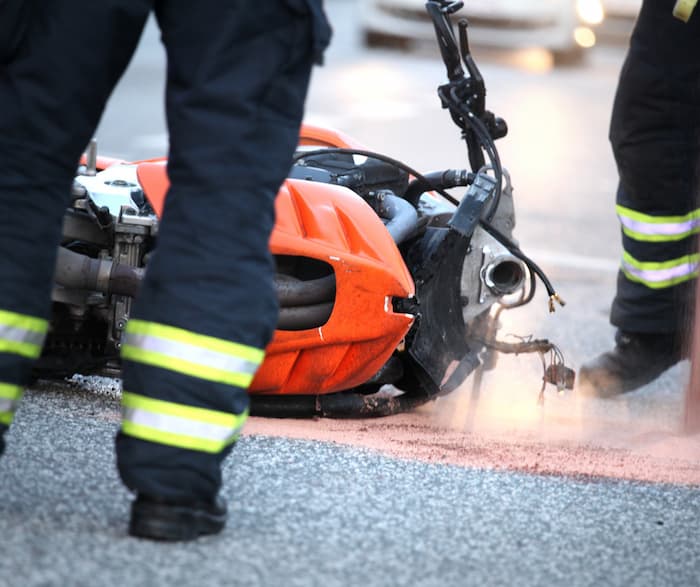 Our attorneys will help evaluate the damages you need to cover, from medical bills and therapies to lost wages, pain, and suffering. Our free consultation can help sort out your options and get you on the road to becoming whole again.
Have you or a loved one been a victim of a DUI, car, truck, motorcycle accident, dog attack, or a slip and fall incident? If so, Tiemann Law Firm can help. Our experienced personal injury attorneys will fight for the compensation you deserve. Contact us today for a free, same-day consultation by calling: (916) 999-9000 or toll-free: (800) 712-2000.