Posted on Wednesday, April 20th, 2022 at 8:00 am
If you've been injured in a bike vs. car accident you may be surprised to learn that your car insurance may cover some of your expenses. What's available to you will depend on the type and amount of insurance that you carry.
Uninsured and Underinsured Drivers
Studies show that approximately 15% of all California drivers are uninsured. In addition, the state requires a minimum of only $15,000 per person and $30,000 per accident of liability insurance on an automobile policy. As you can imagine, if you are on a bike and are struck by or have a collision with a 3,000-pound car you are going to sustain serious injuries with medical bills way more than those minimum amounts. If you have additional coverage for uninsured and underinsured drivers this money can help with your expenses after an accident.
MedPay
Medical Payments Coverage (MedPay for short) is another type of optional car insurance that can be used if you are the victim of a bicycle accident. The coverage from this kind of insurance can be used to cover medical expenses that are the result of a car accident—including when you are hit while cycling, walking, or riding on public transportation. This type of coverage is available to you regardless of fault. This means you don't have to wait for fault to be determined to have funds available to you for paying medical expenses and co-pays. There are also no deductibles on these policies.
Seek the Services of an Experienced Attorney
If you're trying to deal with recovering from injuries and all the other ramifications of a biking/motor vehicle accident you are probably overwhelmed with many concerns. An experienced lawyer can help you sort out your insurance and determine what types of coverages you have that can help you best get through this stressful time.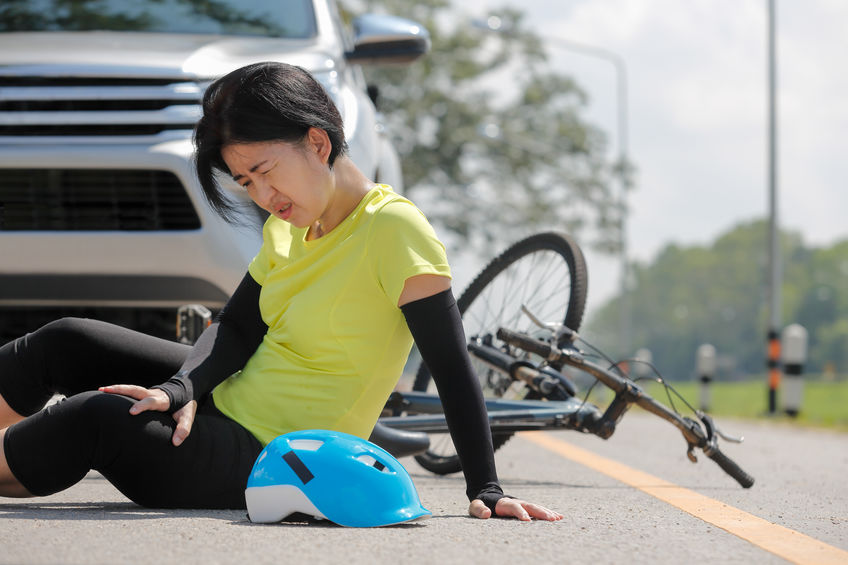 If you or a loved one has been involved in a car accident in Sacramento or the surrounding areas, including Folsom, Citrus Heights, or Rocklin, contact Tiemann Law Firm today to discuss your legal rights. Contact us today for a free, same-day consultation by calling: (916) 999-9000 or toll-free: (800) 712-2000.