Distractions Tempt Teen Drivers
Posted on Wednesday, August 9th, 2023 at 10:41 am
A hot debate is raging over whether "cell phone addiction" is real. It has not received a medical diagnosis, but many people, particularly young adults—22% of them– express a concern that they are too dependent and attached to their phones.
This poses an increased concern about car accidents where distracted driving is a factor. In 2019, a study showed that 39% of high school students reported texting or emailing while driving in the last month. In 2020, 7% of drivers aged 15-20 who were involved in fatal crashes were reported as distracted. While that percentage may not seem very big, it represents the highest percentage of any age group.
Keeping Eyes and Mind on the Road
Of course, there are other ways that teen and adult drivers may be distracted while driving. Putting on makeup, shaving, eating, adjusting the radio, and programming the GPS are activities that take eyes off the road. However, distractions are even more dangerous for teen drivers who lack experience in varied situations on the road. By not having their mind focused on driving and paying attention to what's happening around them, they have significantly less chance of making a good decision when suddenly confronted by an emergency situation.
That's partly why California and many other states have laws designed to limit distractions for younger drivers. For example, drivers under 18 cannot have passengers under 20 in the car unless someone over 24 is also present. Studies show that parents modeling non-distracted driving also decreases the risk of their teens driving distracted.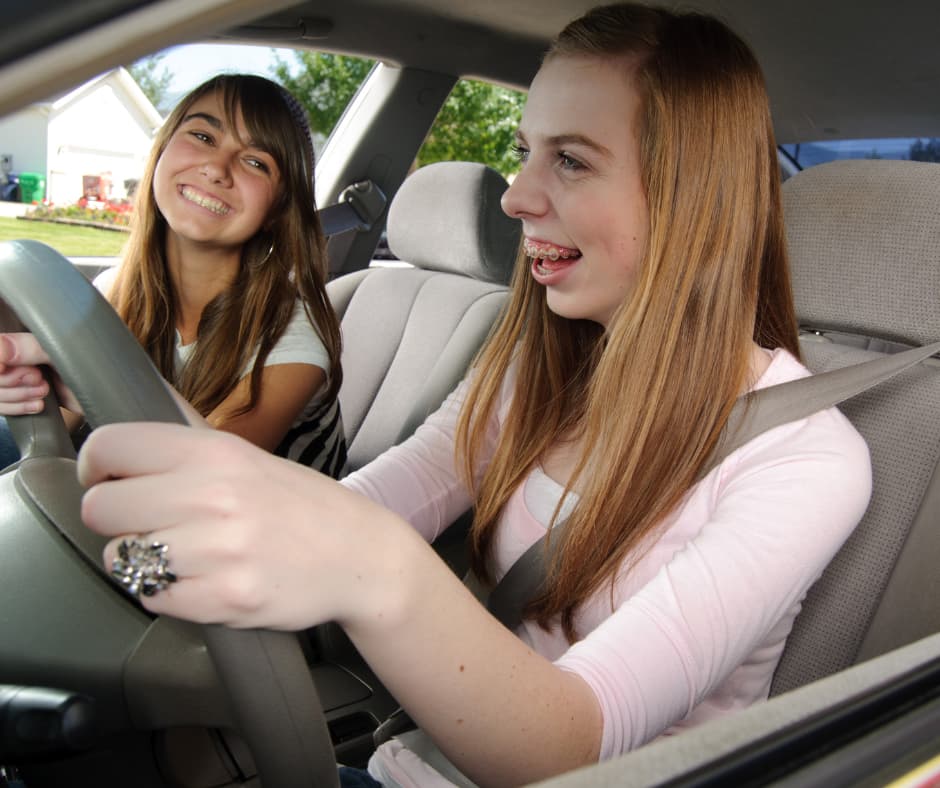 Distracted Driving Has Devastating Consequences
Since distracted drivers have less time to react and take evasive maneuvers when there's a sudden change in road conditions, the crash impact tends to be much greater. This leads to more severe injuries and property damage.
If you or someone you love has been the victim of an accident involving a distracted driver, our experienced attorneys will work hard to gather the necessary evidence to build a strong case and get you the compensation you'll need to recover from your injuries and move forward with your life.
Have you or a loved one been a victim of a DUI, car, truck, motorcycle accident, dog attack, or a slip and fall incident? If so, Tiemann Law Firm can help. Our experienced personal injury attorneys will fight for the compensation you deserve. Contact us today for a free, same-day consultation by calling (916) 999-9000 or toll-free: (800) 712-2000.