Posted on Wednesday, December 7th, 2022 at 12:09 pm
When you hear "distracted driving" the first picture that often pops into your mind is someone texting while behind the wheel. However, at this time of the year especially, it's important to be aware of other types of distracted driving that can lead to an accident.
Many Forms of Distraction
There are three primary types of distractions while driving. Using a cell phone is considered a visual and manual distraction. In other words, it takes your eyes off the road when reading or sending a message and a manual distraction because it takes your hand or hands off the wheel if you are typing or pushing other buttons on your phone. Other examples of this type of distraction include programming a GPS, tuning a radio or streaming service, and unwrapping your burger and trying to eat it while you drive.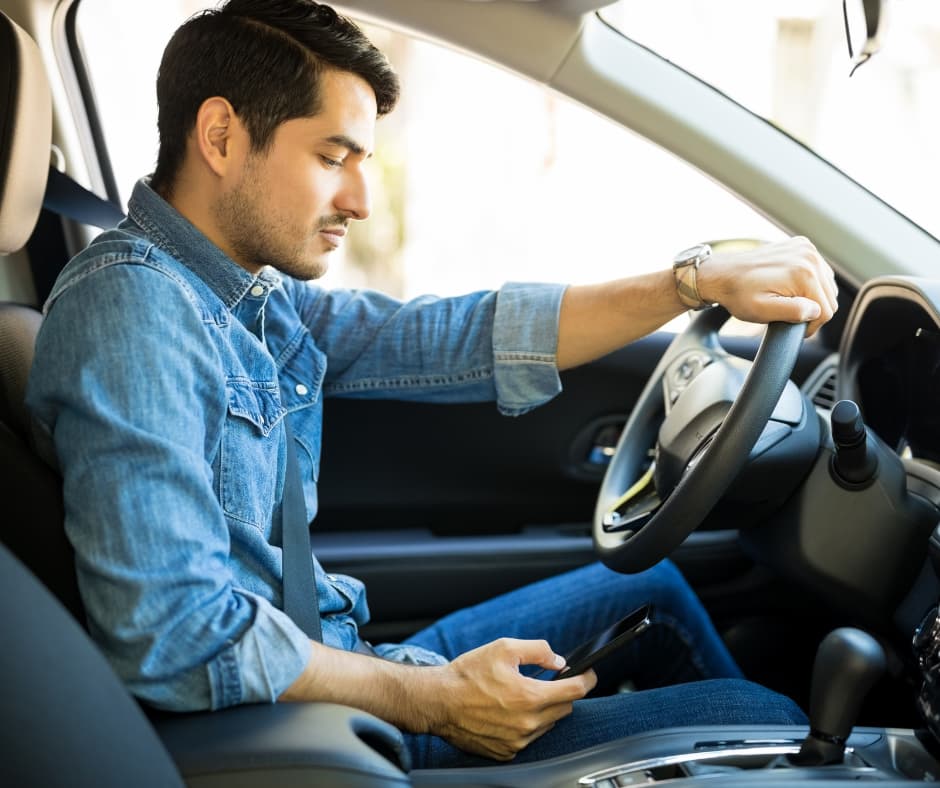 Cognitive Distraction
During the holiday season, however, another type of distraction is more prevalent and that is cognitive distraction. Cognitive distraction occurs when a driver's mind is not on the road even if their eyes are. What to get dad for Christmas, who's bringing what for the holiday meal, and will I make it on time to the office party with all this traffic are all types of concerns that may preoccupy a driver and slow their reaction time in the case of a sudden change in road conditions.
Be aware of the signs of a distracted driver on the road. These can include drifting out of their lane, suddenly jamming on the brakes as traffic slows down and going straight through a stop sign or red light. Give a wide berth if you observe these types of behaviors in a driver.
Regardless of the type of distraction, if you've been injured in an accident caused by a distracted driver you probably have much to deal with. Injuries, medical bills, loss of time at work and wages create an overwhelming scenario. Our experienced attorneys will be with you every step of the way during this difficult time. We will collect information about your accident, inform you of your rights, and help you build a successful case that will enable you to receive the compensation you need at this time.
Have you or a loved one been a victim of a distracted driver's negligence? If so, Tiemann Law Firm can help. Our experienced personal injury attorneys will fight for the compensation you deserve. Contact us today for a free, same-day consultation by calling: (916) 999-9000 or toll-free: (800) 712-2000.