Posted on Thursday, September 22nd, 2022 at 7:12 am
While you may think that the car's driver should be blamed for an accident involving a bicyclist due to their sheer comparative size, such is not always the case. At Tiemann Law Firm, we know that in most bicycle accident cases, the bicyclist suffers the greatest injuries. Ranging from road rash to broken bones to concussions and traumatic brain injuries, the damage to a bike accident victim can significantly impact your ability to work and live your life as you were before the accident.
Comparative Negligence Shifts the Responsibility
Bicyclists are subject to the same traffic laws as cars, motorcycles, and trucks, as well as specific rules regarding safety equipment. The driver of a car in a bicycle accident may claim that as the cyclist, you didn't signal properly, you weren't wearing a helmet or that you violated some other regulation to put part of the blame for the accident on you. It is called comparative negligence and litigation, and it often arises in the case of a bicycle vs. motor vehicle accident.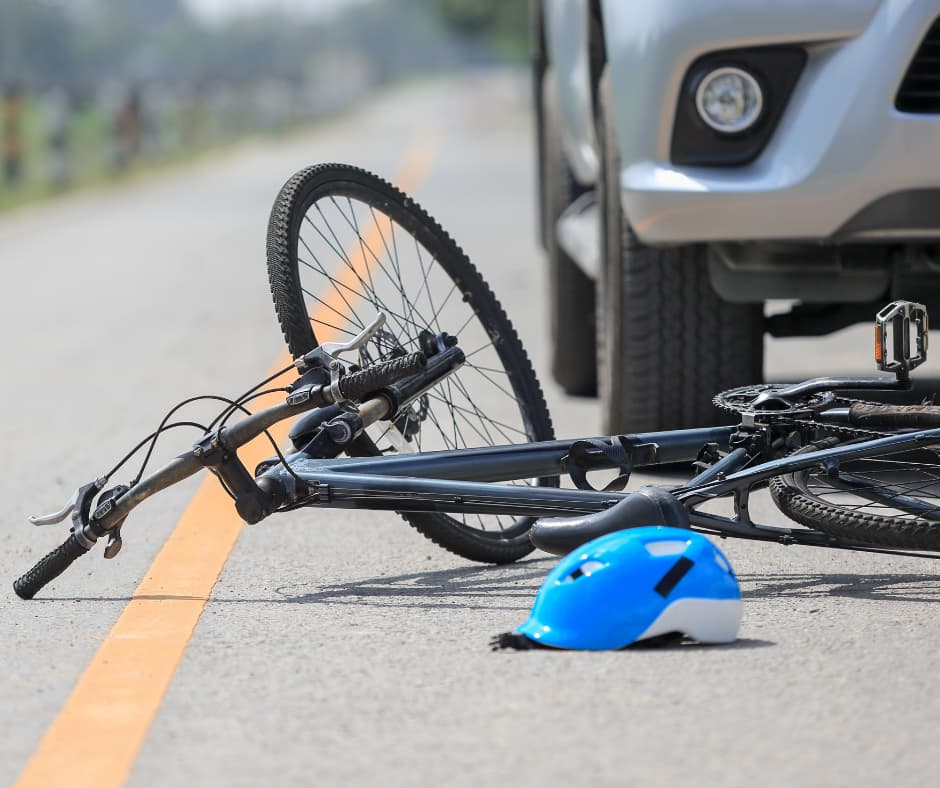 Get the Attorney Advantage
If you have been involved in a bicycle accident and 100% of the blame is not being assigned to the driver of the vehicle that caused your accident, it's essential that you get the help of our attorneys. A reckless or negligent driver shouldn't be allowed to shift the blame to you. With years of experience and many successful cases under their belts, our lawyers will investigate your case personally and help you fight a comparative negligence allegation to help you get the full amount of compensation you are entitled to.
Have you or a loved one been a victim of a DUI, car, truck, motorcycle accident, dog attack, or a slip and fall incident? If so, Tiemann Law Firm can help. Our experienced personal injury attorneys will fight for the compensation you deserve. Contact us today for a free, same-day consultation by calling: (916) 999-9000 or toll-free: (800) 712-2000.