California: Unsafe for Pedestrians
Posted on Tuesday, April 26th, 2022 at 8:30 am
It's a sad fact but the state of California has a pedestrian accident fatality rate that is nearly 25% higher than the national average. No other state in the U.S. has as many pedestrian deaths on its roads as California. According to the California Office of Traffic Safety, 893 pedestrians were killed on our roadways in 2018. Another 14,000 pedestrians were injured in accidents that same year.
Why are Accident Rates So High?
There are many causes of pedestrian/motor vehicle accidents. Drivers today are more distracted than ever. Whether it's texting or talking on a cell phone or trying to do other things while driving such as eating or putting on makeup or keeping kids occupied, there are many things that people do that take their eyes off the road. A large number of accidents are caused by driver fatigue—something that's increased since covid with numerous zoom meetings leaving people "zoned out" at the end of the day. In other instances, reckless behaviors such as speeding or driving under the influence of drugs or alcohol may be the reason for an accident.
What to Do if You're Injured in a Pedestrian Accident
Regardless of what the driver was doing that resulted in an accident – when it comes to pedestrian vs motor vehicle incidents the pedestrian always gets the worst of it. A pedestrian who is struck by 3,000 pounds of moving metal may end up with a multitude of injuries. In our practice we have represented numerous clients in pedestrian accidents who have sustained the following injuries:
Lacerations
Fractures
Muscle strains and sprains
Torn or ruptured ligaments and tendons
Subdural hematomas
Concussions
Spine and spinal cord damage
Internal bleeding
If you've been injured in a pedestrian accident don't pursue your case on your own. Our experienced attorneys will gather all the available evidence in your case and assist you in getting just compensation for your injuries. Unfortunately, insurance companies may be more interested in their bottom line than your best interests. We will help you negotiate a fair settlement and, if one cannot be reached, our lawyers will be prepared to take your case to trial.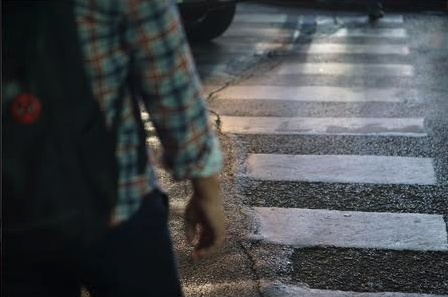 If you or a loved one has been involved in a car accident in Sacramento or the surrounding areas, including Folsom, Citrus Heights, or Rocklin, contact Tiemann Law Firm today to discuss your legal rights. Contact us today for a free, same-day consultation by calling: (916) 999-9000 or toll-free: (800) 712-2000.