Big Truck Accidents Result in Serious Injuries
Posted on Wednesday, July 5th, 2023 at 1:56 pm
Considering the extreme size and weight difference between your average 18-wheeler and your average car, it's no surprise that the injuries and property damages caused by a truck accident are so severe. There are several difficult situations that trucks can find themselves in that lead to a crash. Some of the more common types of truck accidents include:
Rollover – Trucks have a high center of gravity because of their massive size. This means any sudden movements of the truck can throw it off balance and cause it to flip.
Tire Blowout – Truck tires blow out for many reasons. They are susceptible to a tack or other sharp object that can puncture them just as they would a car tire. But other factors can also lead to a blown tire, such as excessive speed, underinflation, or a manufacturer defect in the tire.
Underride Accidents – This refers to when a car ends up sliding under a truck either from the side or the rear of the vehicle. This is often due to negligence on the truck driver's part, such as braking suddenly or failing to use a turn signal. It can also happen if the truck has damaged parts that have not been repaired properly.
Jackknifing – Dramatic image in movies, the cab's sliding toward the trailer at a 90-degree angle can happen due to a cargo imbalance, excessive speed, or an unsafe lane change.
However, truck accidents occur. If you've been involved in one, you probably suffered severe injuries. It's likely to take a long time and significant medical care to heal. Unfortunately, some aspects of your life may never be the same.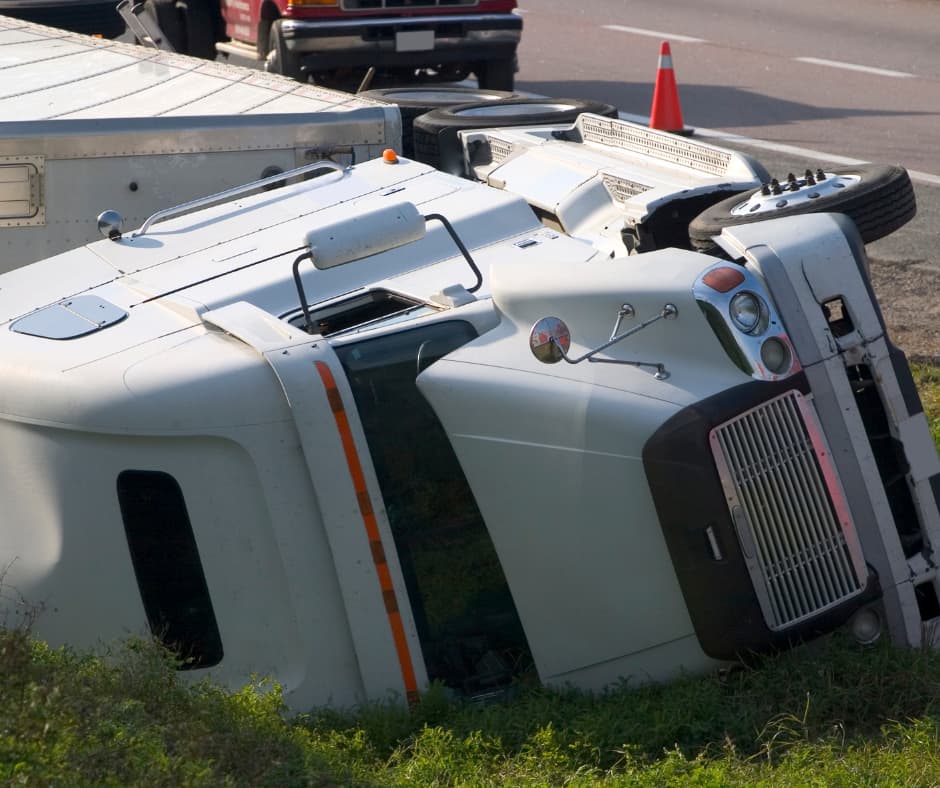 Our expert legal team is very experienced in truck accidents. They will be able to assess the damage you have sustained and the compensation that you are entitled to. Don't go through this traumatic and life-altering event alone. Let one of our experienced attorneys relieve some of your burdens by handling all the legalities of your case.
Have you or a loved one been a victim of a trucking accident? If so, Tiemann Law Firm can help. Our experienced personal injury attorneys will fight for the compensation you deserve. Contact us today for a free, same-day consultation by calling: (916) 999-9000 or toll-free: (800) 712-2000.