Beware of Drowsy Drivers
Posted on Wednesday, July 27th, 2022 at 6:24 am
When it's time for vacation, some drivers think it's wise to leave for a long road trip in the middle of the night. This way, they can beat most of the traffic and arrive at their destination with practically a full day of fun. What they don't realize, however, is that not getting an adequate amount of sleep can have a detrimental effect on their driving abilities and cause a car accident.
Dangers of Driving Tired
According to statistics from the National Highway Transportation Safety Administration for 2017, there were at least 91,000 reported crashes involving a drowsy driver. Over 50,000 people sustained injuries in those accidents, and 800 lost their lives. Fatigued driving has a similar impact on your body as drinking alcohol. In fact, the National Sleep Foundation says that being awake for 18 hours can affect driving abilities as much as a blood alcohol concentration of .05 percent. Slower reaction time, reduced ability to track moving objects, and reduced coordination are some side effects of driving drowsy that may lead to an accident.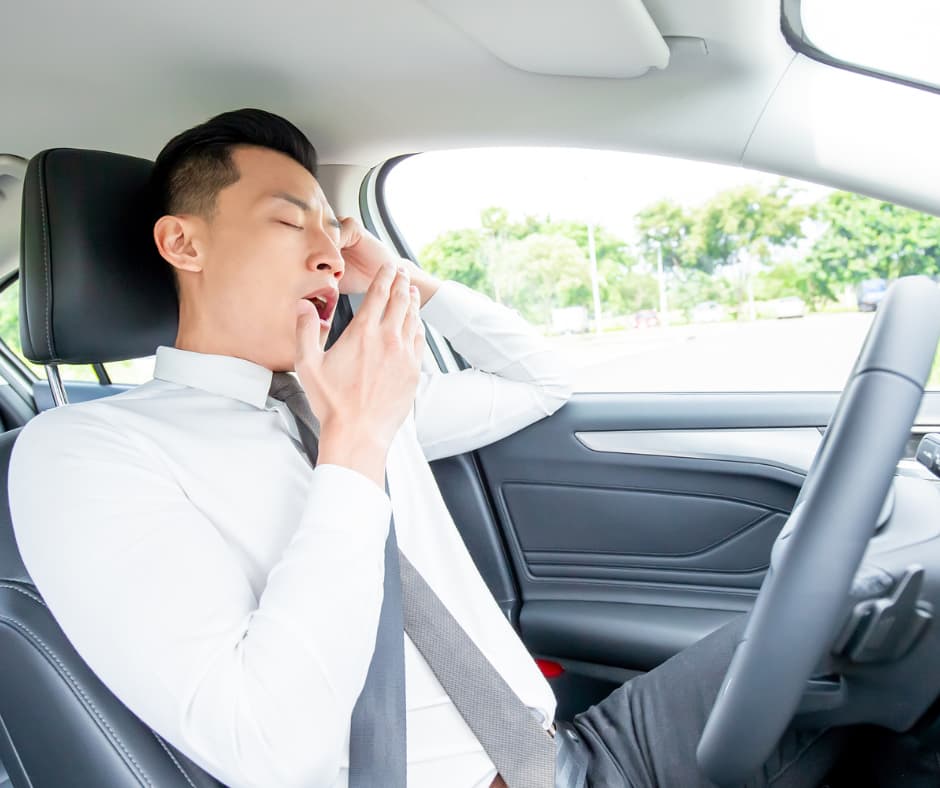 Steer Clear of Fatigued Drivers
It's important to recognize the potential signs of a drowsy driver. Some tipoffs may be:
Drifting over the line or out of a lane
No reaction to changes in road conditions
Inconsistent speed—vehicle may slow down dramatically and then suddenly speed up
Driving through stop signs or red lights
Accidents caused by a fatigued driver can have serious consequences. You may be eligible for damages from the other driver and your own insurance company, and you may want to file a personal injury lawsuit to help recoup the damages you'll need to handle medical bills, loss of income, and pain and suffering caused by the accident.
If you've been a victim of this type of accident, our experienced Sacramento car accident attorneys can help you.
Have you or a loved one been a victim of a DUI, car, truck, or motorcycle accident, dog attack, or a slip and fall incident? If so, Tiemann Law Firm can help. Our experienced personal injury attorneys will fight for the compensation you deserve. Contact us today for a free, same-day consultation by calling: (916) 999-9000 or toll-free: (800) 712-2000.