Posted on Wednesday, August 31st, 2022 at 6:32 am
Teen drivers are the age group responsible for the most distracted driving accidents. It's back to school time, which means more teenage drivers on the road. The state of CA has some measures in place aimed at reducing distractions for inexperienced, young drivers:
License holders under 18 cannot transport passengers younger than 20 during their first year of driving.
It's illegal for teens to use electronic devices while driving, even if they are hands-free.
However, there are still plenty of ways for young drivers to be distracted. These include:
Fiddling with the radio
Eating or drinking while driving
Grooming (combing hair, putting on lipstick, shaving, etc.)
Cognitive distractions—the mind wanders, causing the driver to lose focus on the road
How to Tell if a Driver is Distracted
Accidents caused by distracted drivers can have dire consequences including serious physical injuries and property damage. Spotting a distracted driver can help you avoid a potentially dangerous situation. Some signs that a driver might be distracted include:
Drifting into another lane or crossing the center line
Sudden slow downs
Erratic speed changes
Seeing the driver using a phone or engaged in another activity while driving
Get Help if You're in a Crash Caused by a Distracted Driver
If you've been in a car accident that you believe was the result of distracted driving, you are most likely struggling with physical pain and anxiety. Extensive medical bills, loss of wages and fear of how you'll make ends meet in the future are just a few of the concerns you may have. An experienced lawyer can assist you in determining the damages that you're entitled to and will work diligently to put together the strongest case for you.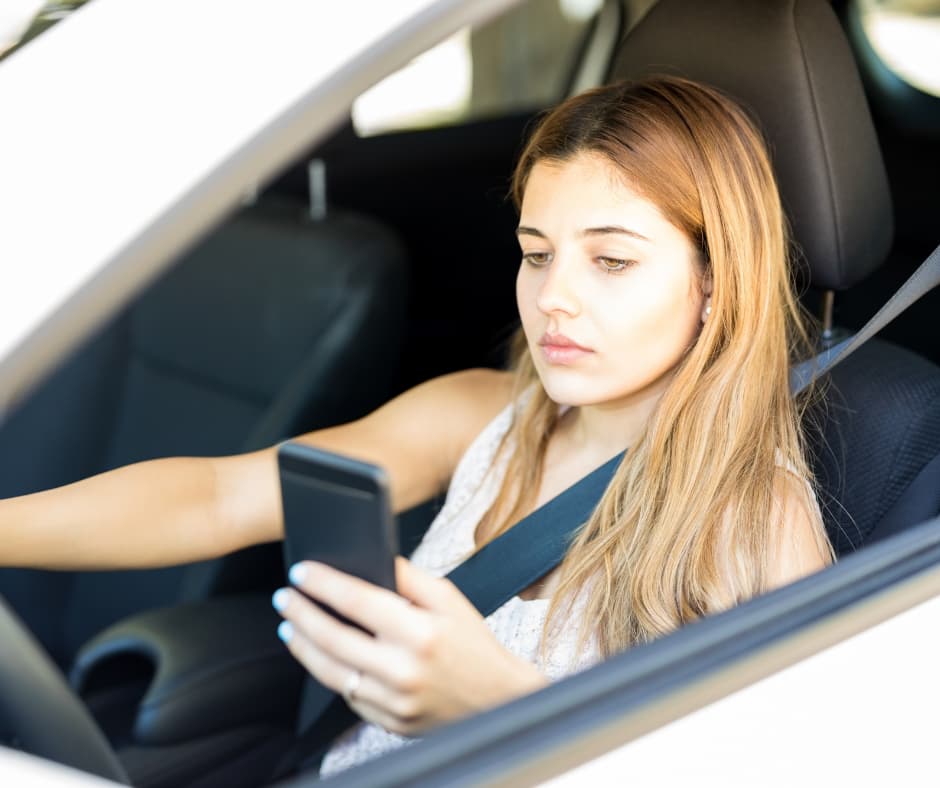 Have you or a loved one been a victim of a DUI, car, truck, or motorcycle accident, dog attack, or a slip and fall incident? If so, Tiemann Law Firm can help. Our experienced personal injury attorneys will fight for the compensation you deserve. Contact us today for a free, same-day consultation by calling: (916) 999-9000 or toll-free: (800) 712-2000.