Posted on Tuesday, January 3rd, 2023 at 1:39 pm
Accidents involving a truck and a motor vehicle are particularly devastating due to the massive size and weight difference between the two vehicles and the injuries that can result. Trucks don't just mean 18-wheelers, however. Garbage trucks, delivery vans and other large vehicles are capable of inflicting great harm if they collide with a car. If you are the victim of a large vehicle accident, try to keep your head and follow the steps below:
Call 911 if you are able. Crashes involving large vehicles nearly always cause physical harm. The first priority is to get help on the way to the scene. This will also bring the police who will create an accident report, which will contain critical evidence, should there be a lawsuit.
Get medical treatment. Obviously, if your injuries are severe, you will be taken to the hospital by ambulance. But even if your injuries are more minor or you don't perceive anything seriously wrong, you should be seen by a medical professional as soon as possible after an accident. Some injuries such as head injuries and internal bleeding may not manifest blatantly or take a few days to show symptoms.
Collect all the evidence you can. Again, if you are able, get the names and contact info of anyone involved or witnessing the accident. Take photos of the accident scene. Include: skid marks, signage, weather conditions, debris in the road and anything else that might provide clues as to how the accident occurred.
Write it down. An accident overwhelms the mind and how you remember things. As soon after the accident as you can, write down anything you remember about how the truck was driving, the sequence of events, and any other details you remember.
Report to the DMV. California state law mandates that drivers involved in an accident that results in injuries, death, or property damage of $1,000 or more must complete a Traffic Accident Report within 10 days of the accident.
Get in touch with your insurance company. You may want to let your insurance provider know you've been in an accident, but just give them the facts.
Contact an experienced attorney. Truck accident cases can be complicated. Our lawyers will be able to investigate your case and lead you to the best choices for recovering the damages you're entitled to.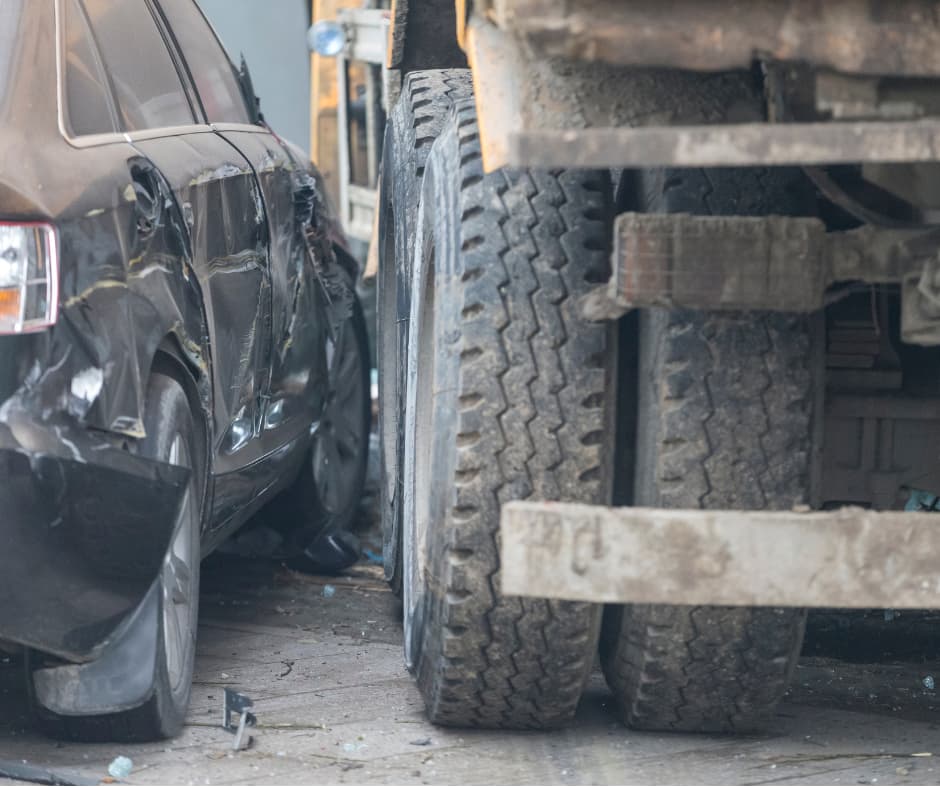 Have you or a loved one been a victim of a trucking accident? If so, Tiemann Law Firm can help. Our experienced personal injury attorneys will fight for the compensation you deserve. Contact us today for a free, same-day consultation by calling: (916) 999-9000 or toll-free: (800) 712-2000.