Posted on Tuesday, April 18th, 2023 at 1:50 pm
At Tiemann Law Firm, we know that no one plans to be in a car accident. This traumatic experience can be a shock to the system, but it's important that you keep your wits about you and not make mistakes when an accident occurs that can be damaging down the road. Below are five errors to avoid:
Leaving the scene—if you're involved in a fender bender and it doesn't appear that anyone is hurt, you may think it's okay to drive away. By law you must remain on the scene or risk being charged with a hit and run. You are also required to file a report with the DMV within 10 days if there are injuries (no matter how minor), death or property damage over $1,000.
Refusing medical treatment—it's definitely a bad idea to not get evaluated by a medical professional immediately after an accident. Many injuries such as internal organ damage, concussions and back issues may not show symptoms until a day or two after the impact. Having an examination and a medical record of your injuries is very valuable as your case progresses.
Neglecting to get contact information—it's important if you are physically able to get the name, phone number and other contact information of everyone involved in the accident, If there are any witnesses to the accident it's wise to find out how you can get in touch with them at a later date should you need to.
Not documenting details of the accident—again, if you're physically able to, take photographs of the accident site including damage to your vehicle, signage, skid marks, weather conditions. You should also write down everything you remember about the accident while it's fresh in your memory.
Failing to get in touch with an experienced attorney—before you speak to the other driver's insurance company or another driver's lawyer, you should contact us to learn what your options are in pursuing a case. The legal system is complex. You may have many medical and other expenses now and in the future. Our attorneys will explain your options and do their own investigation to ensure that you receive full and fair compensation for your injuries.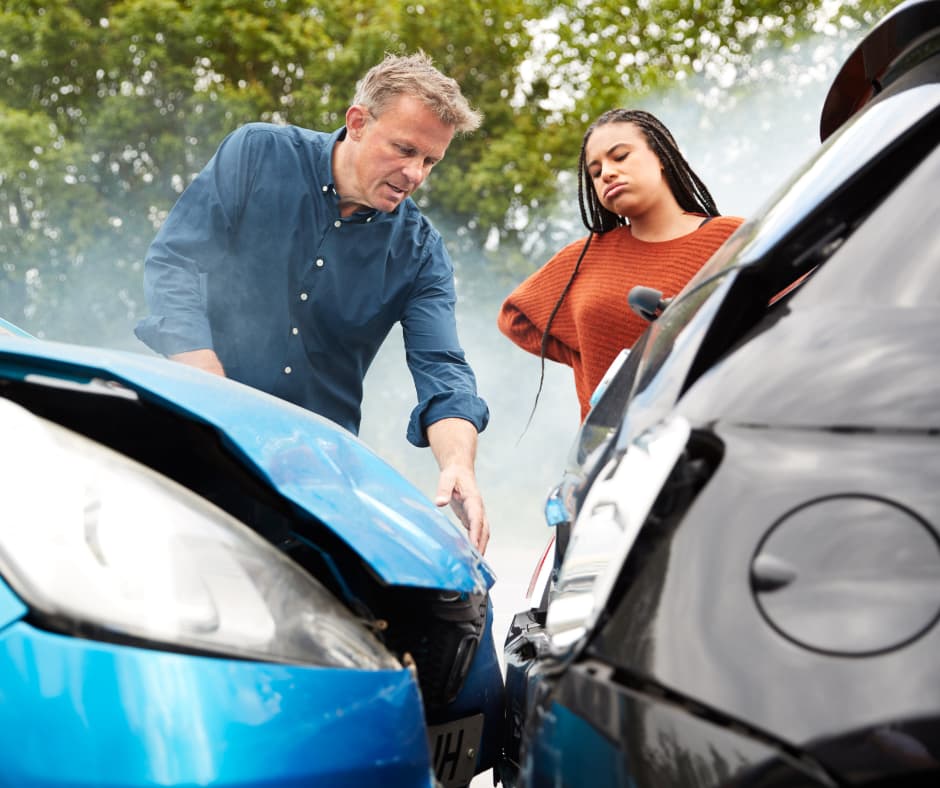 Have you or a loved one been a victim of car accident? If so, Tiemann Law Firm can help. Our experienced personal injury attorneys will fight for the compensation you deserve. Contact us today for a free, same-day consultation by calling: (916) 999-9000 or toll-free: (800) 712-2000.