Posted on Friday, January 28th, 2022 at 7:47 pm
If you've been involved in a motor vehicle accident with a truck, chances are you are suffering from significant injuries, not to mention emotional trauma. An experienced attorney can get the compensation you need for medical and other expenses. They will help investigate your accident and take actions to prove your case—many of which you may not even realize you need to do. Below are 10 ways an attorney works for you after a truck accident.
Preserving all evidence related to your truck accident. This may require filing a spoliation letter. This is a document that informs all parties involved in the accident that evidence must not be concealed, destroyed, or altered in any way. Violating this order can lead to serious penalties.
Getting law enforcement reports made of the accident.
Visiting the scene of the accident to gather information and evidence.
Contacting witnesses to the accident and taking statements from them.
Requesting and procuring any digital evidence that can provide evidence for your case. This would include dashboard camera footage, the truck's Electronic Control Module, GPS data, and cell phone records.
Accessing the latest safety inspection records of the truck.
Obtaining information on the truck driver's qualifications as well as his or her driving record and training reports.
Procuring the employer records on the driver and information about the trucking company's hiring practices.
Getting information on the cargo in the truck—how it was loaded and who was responsible for the loading.
Finding and securing an expert who can reconstruct your accident.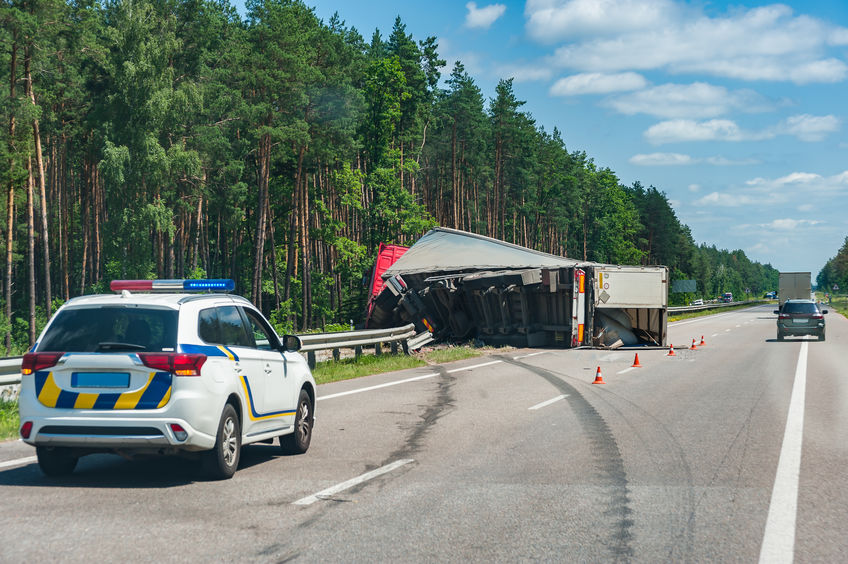 There are many reasons for a truck accident. A lawyer with experience in this type of personal injury case will know where to look and how to secure the information needed to successfully pursue your case and get you the damages to which you are entitled.
Have you or a loved one been a victim of a DUI, car, truck, or motorcycle accident, dog attack, or a slip and fall incident? If so, Tiemann Law Firm can help. Our experienced personal injury attorneys will fight for the compensation you deserve. Contact us today for a free, same-day consultation by calling: (916) 999-9000 or toll-free: (800) 712-2000.