10 Reasons Motorcycle Crashes Occur
Posted on Wednesday, May 4th, 2022 at 9:00 am
Statistics collected by the Governor's Highway Safety Association for the most recent year show that motorcycle fatalities in the state of CA are down slightly. However, it still has the third-highest rate of deaths in the country. There are usually serious injuries for those who survive a motorcycle crash that may leave physical and emotional scars that never go away and change your life forever. Below are ten common causes of motorcycle accidents:
Failure to check blind spots
Lane splitting
Making a left turn
Speeding
Dooring (crashing into a car door that's opening into a lane of traffic)
Lane changes
Distracted driving
Impaired driving
Failure to yield the right-of-way
Construction hazards or poor road conditions
Who's at Fault?
Often drivers will claim that a collision with a motorcyclist was not their fault because they couldn't see the motorcycle. However, it is the responsibility of the driver to check their blind spots and constantly pay attention to their surroundings. Failure to do so may constitute negligence on the part of the driver.
If you're the victim of a motorcycle accident, you've got a lot to deal with right now: recovering from your injuries, medical bills, worries about how you will continue working, and much more. One of our experienced attorneys can ease your burden. Our expert legal team has the resources necessary to investigate your accident and determine who was at fault. Whether you are negotiating with an insurance company or want to take a negligent driver to court, we will protect your rights and fight to get you the maximum compensation for your injuries and sufferings. Don't go it alone.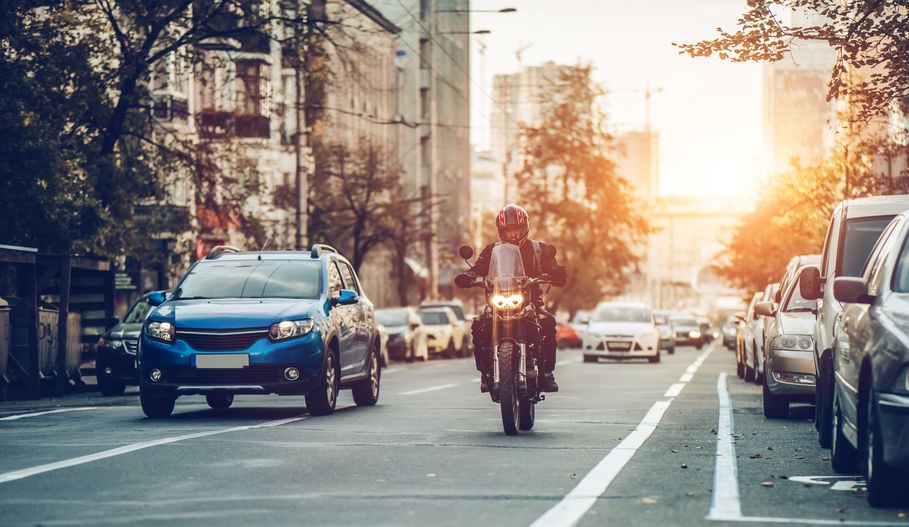 If you or a loved one has been involved in a motorcycle or car accident in Sacramento or the surrounding areas, including Folsom, Citrus Heights, or Rocklin, contact Tiemann Law Firm today to discuss your legal rights. Contact us today for a free, same-day consultation by calling: (916) 999-9000 or toll-free: (800) 712-2000.