Head, Neck, and Spine Injuries Suffered in Sacramento Car Accidents
If you suffered a head, neck, or spine injury in a car crash due to another driver or someone else's negligent actions, do not hesitate to contact Tiemann Law Firm. You might be entitled to financial compensation for your medical treatment, lost wages, and other losses suffered from the injury. Our legal team is ready to represent you in your case and hold the at-fault party liable for their misconduct.
Injuries to the neck, spine, and head are some of the most serious injuries a person could sustain in an accident. These injuries can cause significant damage and lead to loss of mobility, chronic pain, debilitating symptoms, and a range of other complications. The cost of treating spine, head, and neck injuries can be expensive and place anyone in massive debt if they can't afford their bills.
The Sacramento car accident attorneys of Tiemann Law Firm, we have the necessary resources, experience, and skills to represent you in your case against the negligent person responsible for your injury. You can depend on our legal team to advocate for your rights and aggressively pursue the money you're owed for the suffering you were forced to endure.
Call (916) 999-9000 now for a free consultation with one of our dedicated attorneys and learn about your available legal options.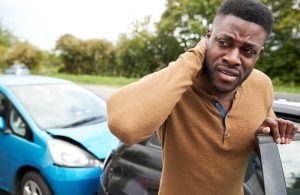 Common Types of Head, Neck, and Spine Injuries Caused in Car Accidents
Head injuries commonly occur in car accidents. The most common types of head injuries include:
Hemorrhage

Penetrating injury

Diffuse axonal injury

Hematoma

Edema

Skull fracture
The symptoms of your head injury will depend on the type and severity. The most common symptoms include:
Dizziness

Blurry vision

Nausea or vomiting

Headaches

Confusion

Trouble concentrating

Light or noise sensitivity

Memory problems

Lightheadedness

Loss of consciousness
A spine injury can reduce or eliminate a person's ability to perform basic tasks, such as walking and showering. Multiple types of back injuries can occur depending on the location of the damage. The most common include:
Compression fracture

Herniated disc

Fractured vertebrae

Spinal cord damage

Tetraplegia

Paraplegia

Triplegia
Depending on the part of the spine and type of injury you suffered, the symptoms you experience could include:
Back pain or stiffness

Limited or loss of mobility

Weakness, numbness, or tingling in the back and legs

Worsening pain while moving the back

Decreased or loss of sensation

Impaired sensory function
Neck injuries are also common in car crashes. The sudden change in momentum can violently shake a person's head forward and backward or side to side, causing damage to the vertebrae, muscles, ligaments, and other structures in the neck.
The most common types of neck injuries include:
Vertebral disk damage

Strains and sprains

Whiplash

Fractured vertebrae

Nerve damage
Symptoms that could indicate you sustained a neck injury in the car accident are:
Decreased range of motion

Dizziness

Pain and stiffness in the neck

Headaches

Numbness or tingling in the legs or arms

Muscle spasms and tightness

Increased pain during neck movements
If you notice any unusual or painful symptoms in your spine, head, or neck following a car accident, go to the doctor and seek immediate legal representation. Your lawyer might be able to help you hold the negligent party accountable for the harm they caused.
Common Causes of Car Accidents in Sacramento
You could find yourself on a collision course with another driver regardless of any safety precautions you take. Unfortunately, you can't control someone else's actions. Not everyone drives cautiously around others.
The most common causes of car accidents include:
Speeding

Tailgating

Failure to yield the right of way

Unsafe lane changes

Distraction driving

Fatigued driving
If another motorist engaged in any of these reckless behaviors or caused the crash for a different reason, call Tiemann Law Firm to determine if they should be held liable for the losses you suffered.
Compensation Available for Head, Neck, and Spine Injuries
If you sustained a neck, head, or spine injury, you could file a claim with the at-fault party's auto insurance carrier and negotiate a settlement. The compensation you receive might compensate for your losses, including:
Medical bills

Loss of enjoyment of life

Lost wages

Lost earning capacity

Property damage

Physical impairment or disfigurement

Emotional distress

Pain and suffering
If the insurance carrier denies your claim or doesn't offer a settlement that adequately covers your losses, you could proceed with a lawsuit and pursue exemplary damages. This is a type of compensation that punishes the defendant for their actions. The jury should provide you with this financial award if you can prove the at-fault driver acted with fraud, malice, or oppression.
Statute of Limitations in California
There's a strict deadline you must follow if you want to file a lawsuit for your head, neck, or spine injury. The statute of limitations for a car accident is two years. That means you only have two years from the date of the crash to initiate your lawsuit if you want to seek compensation for the losses you suffered. Once the statute expires, you won't have another opportunity to hold the at-fault motorist liable.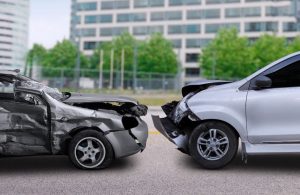 Contact Tiemann Law Firm Today
At Tiemann Law Firm, we understand the economic burden you might face since suffering a neck, spine, or head injury in a car accident. You already feel the burden of paying for medical treatment and other costs. The last thing you want to deal with is the expenses for hiring an attorney. We take cases on contingency, so you're not responsible for upfront fees and costs. You won't have to pay us anything unless we secure compensation for you.
Since 1998, our legal team has fought on behalf of accident victims in Sacramento. We will be by your side every step of the way to provide the legal services, support, and guidance you need. This has been a devastating ordeal, and you should not have to go through your recovery alone.
If you suffered head, neck, and spine injuries in a car accident, call Tiemann Law Firm today for your free consultation. You can count on us to put our knowledge and experience to work for you. We will seek the maximum compensation possible, so you can heal your injury and move forward with your life. Call (916) 999-9000 or reach out to us online.